The B.R.Group came into existence in early sixties founded by late Shro Nhagwandasji jaju with initial objective of trading activities and setting up asound marketing channel in India for sale if days and alliedchemicals manufactured by reputed organised sectors. Shri Bhagwandasji's ideals have set the path for us in out enterprise.

Since its foundation, the company subsequebtly exhibited considerable process by expanding its marketing, manufacturing, import-export activities in various spheres, such as Inorganic & Organic Pigment, Speciality Chemicals, Pearl Pigments, Intermediates, Dyes, with an annual turn over of 200 Million Rupees to date under the stewardship of its founder.
First Choice for New Formulations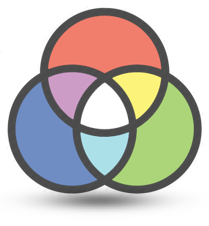 | | |
| --- | --- |
| | Our raw material are produced from vendors who meet our continual demand on quality additives. |
| | Our production process are standardized to ensure consisitency in quality. There is a continuous upgradation in techniques and machines. |
| | Of primary importance is commitment from our workforce and leadweship quality involved in talking the right decision. This is backed up by the management support and involvment on a continious basis about the crucial decision taken at the shop floor level. |
| | On the markting front, an update is maintained by constant touch with the market and close follow up with our customers. |
| | Our customer-oriented approach has earned us hign regard and satisfaction. |
B R Enterprises
212, Wadala Udyog Bhavan,
8 Naigaum Cross Road, Wadala,
Mumbai - 400031. INDIA.
TEL:
+91 22 43159000
Warehouse
Yashashree Godown
Krishna Compound, Purna Village,
Bhiwandi – 421302. INDIA.
Sudarshan Production (Mahad)
Plot No. A-191 / 1+2 MIDC Estate,
Mahad, District - Raigad - 402 309,
India
Sudarshan R&D
Ambadwet, Gat No. 126/127/136, Amralewadi,
Ambadwet, Taluka - Mulshi,
District - Pune, India